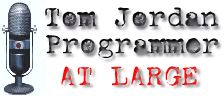 Click HERE for my full RESUME.



Tom Jordan Demo's

Check out K-BULL 98FM Tom & Tanner!



Tom Jordan (solo) XL Country 2:00 Audio Aircheck:

From the XL Country ON-LINE STREAM



Here's a clip of a newscast (yes Tom was the news guy each day too!)

Everyone loves free stuff, right? How about a free danish?



Here's a listener phone bit with Erica and me about the likes and dislikes of Mayo and Miracle Whip!

Who likes MAYO and who likes MIRACLE WHIP?



Here's a bit we did about the sexiness of a girl when she lowers her voice...only Erica couldn't!

Erica tries to lower her voice



Here's a bit that almost proves Tom is really Joe Dirt!

Is Tom really Joe Dirt?



Commercial Production, here's a short sample:





Character Voice Production Click the Ol' COWBOY:



Video Commercial Production, Here's a WEBCAST spot: (SLOW TO LOAD)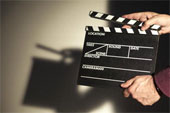 Go To Tom's Resume


Go To Tom's Radio Philosophy

Go back to MAIN TOM JORDAN page


Last Updated: Sunday, May 19, 2013 8:24:18 AM
Copyright © 1998-2014 tomjordan.net/Tom Jordan®. All rights reserved.